01 Sep 2008
CEE Fresh PhD Graduate U Wa Tang Won Best Student Paper Award Again
土木及環境工程系博士鄧宇華再獲最佳論文獎
After winning the 2007 Best Student Paper Award at the 12th Conference of Hong Kong Society for Transportation Studies last year, Dr. U Wa Tang, a fresh PhD graduate from the Department of Civil and Environmental Engineering of the University of Macau, won another Best Student Paper Award this year at the 16th International Conference on Geoinformatics (GEOINFORMATIC' 2008).
This award was presented by the International Association of Chinese Professionals in Geographic Information Sciences (CPGIS). Established in 1992, CPGIS is the largest overseas Chinese professionals association in Geographical Information Sciences (GIS). Every year, the association hosts a series of international conferences on Geoinformatics in order to create opportunities for GIS professionals and experts to exchange ideas. This year, the conference attracted the participation of more than 800 scholars and experts from 15 different countries and regions. As assessed by foreign scholars and experts, Dr. U Wa Tang's paper titled "Fragmentation of Urban Forms and the Environmental Consequences" was given the 2008 Best Student Papers Award (the third place).
In the paper, Dr. U Wa Tang indicates the phenomenon and causation of urban fragmentation in the Macao Peninsula. He reveals that the scales of urban fragments in the Macao Peninsula and in the old city area are less than 3 km2 and 1 km2 respectively. Dr. Tang notes that the main reason for this phenomenon is that the expansion and development of Macao have always been subject to the particular political and geographical constraints. By establishing a high-spatial resolution model system as elaborated in the paper, Dr. Tang has successfully quantified the spatial characteristics, street canyon effects, traffic conditions, and distributions of air and noise pollution in each urban fragment. Dr. Tang's research on developing GIS system and on exploring the relationship between urban development and urban environment in quantitative methods was highly recognized by overseas GIS experts.
繼早前於第十二屆香港交通研究學會國際研討會上獲頒二OO七年度最佳學生論文獎後,澳門大學科技學院土木及環境工程系博士鄧宇華再次通過海外專家學者的評審,在其修讀博士學位期間撰寫的一篇研究論文,於第十六屆國際地理資訊科學與技術大會上獲中國海外地理資訊科學協會頒二OO八年度最佳學生論文獎。
中國海外地理資訊科學協會是海外最大的華人地理資訊科學專家協會。自該會於一九九二年成立以來,每年均舉行國際地理資訊科學與技術大會,為來自世界各地的地理資訊科學學者和專家提供了聚集一堂交流思想的寶貴機會。本屆會議吸引超過八百個來自十五個不同國家和地區的專家學者參加。經過海外專家學者的評審,鄧宇華博士在其修讀博士學位期間提交的論文"城市碎片化及其對環境的影響"獲頒二OO八年度最佳學生論文獎(第三名)。
該篇論文首先提出澳門半島城市碎片化的現象和成因。研究發現,澳門半島城市碎片的尺度小於三平方公里,在老區城市碎片的尺度更低至一平方公里。產生此現象的主要原因是澳門半島的城市擴張一直受到特殊的政治和地理環境所影響。通過建立一個具有高空間解析度的空氣污染及交通噪音模型系統,鄧宇華成功對澳門半島各塊城市碎片的空間特徵、街道峽谷效應、交通狀況、空氣污染和交通噪音分佈進行量化比較。論文同時論述驗證所建立的模型系統的方法和內容。鄧宇華對地理資訊系統的開發運用和對城市發展與城市環境關係開拓性的量化研究獲得海外地理資訊科學專家的肯定。


Figure 1: Paper presentation by U Wa Tang.
圖1:鄧宇華在演示論文內容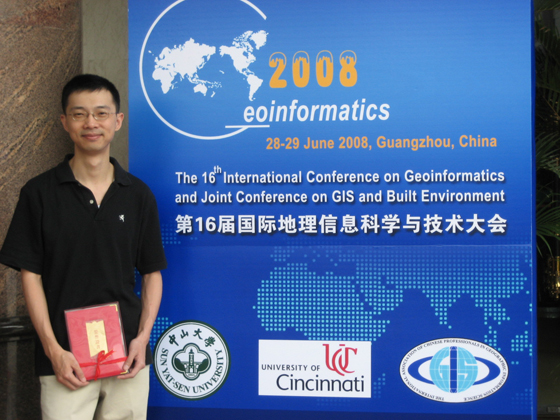 Figure 2: U Wa Tang won the Best Student Paper Award.
圖2:鄧宇華再獲頒最佳學生論文獎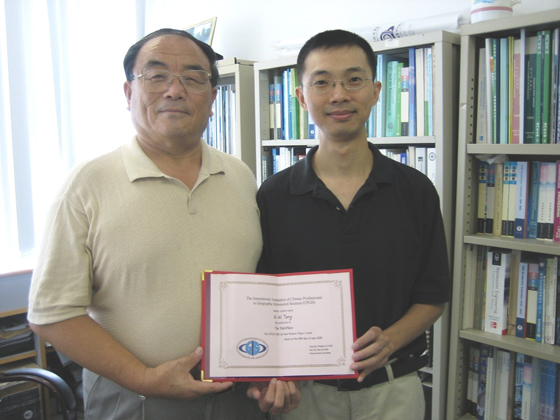 Figure 3: U Wa Tang and his supervisor Prof. Zhishi Wang.
圖3:鄧宇華和導師王志石教授




Figure 4: The Certificate of Merit.
圖4: 獎狀