From Norbert Wiener to Karl Popper: A Journey of Parallel Cybernetics in Three Worlds
Speaker:
Prof. Fei-Yue Wang
Director of the State Key Laboratory of Management and Control for Complex Systems
Date & Time:
13 Oct 2015 (Tuesday) 16:00 - 17:00
Venue:
E11-4045
Organized by:
Faculty of Science and Technology
Abstract
Over 30 years ago, partly inspired by Wiener's Cybernetics, I changed my research direction from Rational Mechanics to Intelligent Control. Since then, the first 25 years of my research career were focused mainly on establishing a theoretical foundation and related methods for Intelligent Control with applications focused in robotics, manufacturing, and transportation. More recently, the last 15 years have dedicated to creating an architectural framework and the necessary algorithms for an ACP approach based on Artificial Societies + Computational Experiments + Parallel Execution, and developing new R&D fields in social computing, parallel systems, and knowledge automation. In this presentation, I will briefly reflect on my personal journal of parallel cybernetics in the three worlds of cyber-social-physical systems under the philosophical influence of Norbert Wiener and Karl Popper.
Biography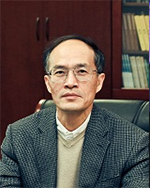 Dr. Wang received his Ph.D. in Computer and Systems Engineering from Rensselaer Polytechnic Institute, Troy, New York in 1990. He joined the University of Arizona in 1990 and became a Professor and Director of the Robotics and Automation Lab (RAL) and Program in Advanced Research for Complex Systems (PARCS). In 1999, he founded the Intelligent Control and Systems Engineering Center at the Institute of Automation, Chinese Academy of Sciences (CAS), Beijing, China, under the support of the Outstanding Oversea Chinese Talents Program from the State Planning Council and "100 Talent Program" from CAS, and in 2002, was appointed as the Director of the Key Lab of Complex Systems and Intelligence Science, CAS. In 2011, he became the State Specially Appointed Expert and the Director of the State Key Laboratory of Management and Control for Complex Systems.
Dr. Wang's current research focuses on methods and applications for parallel systems, social computing, and knowledge automation. He was the Founding Editor-in-Chief of the International Journal of Intelligent Control and Systems from 1995 to 2000, and the EiC of IEEE Intelligent Systems from 2009 to 2012. Currently, he is the EiC of IEEE Transactions on ITS. Since 1997, he has served as General or Program Chair of more than 20 IEEE, INFORMS, ACM, ASME conferences. He was the President of IEEE ITS Society from 2005 to 2007, Chinese Association for Science and Technology (CAST, USA) in 2005, and the American Zhu Kezhen Education Foundation from 2007-2008. Since 2008, he is the Vice President and Secretary General of Chinese Association of Automation.
Dr. Wang is elected Fellow of IEEE, INCOSE, IFAC, ASME, and AAAS. In 2007, he received the 2nd Class National Prize in Natural Sciences of China and awarded the Outstanding Scientist by ACM for his work in intelligent control and social computing. He received IEEE ITS Outstanding Application and Research Awards in 2009 and 2011, respectively. In 2014, Dr. Wang received the IEEE SMC Society Norbert Wiener Award.