The IAPME was established in 2014 and Prof Tang was appointed as its first director in 2016, leading the team to carry out research in the field from scratch. Prof Tang has always valued the input of young scientists, as is reflected in the fact that all his colleagues in the institute are younger than him. 'I am the oldest person in the institute. I enjoy the company of young people. They are passionate and ambitious. They remind me of what I was like when I were their age,' says Prof Tang.
The institute brings together innovative young researchers from renowned institutions around the world, including the United States, Europe, Japan, Singapore, Hong Kong, and Taiwan. 'Our team's greatest strength lies in its diversity,' says Prof Tang. 'We have experts in different fields, such as physics, chemistry, materials science, computer science and even biology. We are truly an interdisciplinary team, which helps to spark new ideas,' says Prof Tang.
Commercialisation of Research Results
Over the past five years since its establishment, the IAPME has received grants over 140 million patacas for more than 120 research projects from various organisations, including the Macao Science and Technology Development Fund, the National Natural Science Foundation of China, and UM. So far, the institute has published over 500 papers in Science Citation Index (SCI)-listed journals and has filed 30 patent applications between 2016 and 2020.
Some advanced technologies and products developed by the institute hold great promise for commercial applications, and they are being commercialised through Zhuhai UM Science & Technology Research Institute, UM's first academia-industry demonstration centre in Hengqin, with the support of the local government and resources from local companies. One such product is a special hydrogel made of nanoparticles that can be used as an intermediate raw material to make super water-absorbing swelling agents and have the potential to be applied in farmland water retention and desert management.
New energy and advanced materials are two other areas in which the institute has achieved impressive results in recent years. 'For example, we are in the frontier in the field of perovskite solar cells and novel electrochemical cells. One of our research teams has published a paper in this field and it has been cited more than 5,000 times, which is very rare. This shows that the study is pioneering. This technology will be put to industrial use in the near future,' says Prof Tang.
Impactful Research
As the director of the IAPME, Prof Tang has spent a lot of time in the past few years thinking about how the development of the institute can match the development needs of the city. 'During these years at UM, I have been searching for a research project that would be of great significance to society and humanity,' says Prof Tang. 'This has also been my greatest dream for many years.' After years of searching, he finally found the answer to his quest at UM—cancer immunotherapy based on quantum-biology technology.
According to Prof Tang, cancer immunotherapy is a daunting field in biomedicine. Although a leading figure in the field of nano-optoelectronic materials, he believed that an interdisciplinary approach would give them the best shot at tackling many challenges in cancer immunology. So he teamed up with experts in the Faculty of Health Sciences and the Institute of Chinese Medical Sciences, led by Prof Chuxia Deng, one of the world's foremost experts in cancer research. Combining their knowledge in carbon nanomaterials, cancer immunotherapy, and biomedicine, they rolled up their sleeves and set to work.
'We accidentally discovered that carbon nanodots can effectively bind to biological proteins and change the mophology of tumour antigens, thus awakening the immune system to the tumour,' says Prof Tang. 'We have developed a quantum biologic technique in cancer immunotherapy, which has yielded very good results as shown in the data on malignant tumours. The interdisciplinary platform and advanced research facilities at UM provide optimal conditions for us to pursue this new research direction.'
He adds: 'My greatest and only dream now is to see clinical application of this novel discovery, in order to bring new hope to the tens of millions of cancer patients worldwide.'
Whether as a young teenager or an accomplished scientist, Prof Tang has always nourished the same dream: to achieve his life goals with a consuming passion and to make the most of his life by adding value to the world. The teenage dream that took root in his heart has propelled him to a lifelong career in science. So what is his next goal and dream in life? 'I hope, and I am also confident, that the little carbon nanodots we developed will soon bear fruit on the UM campus,' he says.
Source: My UM e-version
今年是澳門大學40週年校慶,過去40年,大學在人才培養、研究和社會服務的領域取得了眾多的成果,為推動澳門社會發展作出了重大的貢獻。本刊特別策劃一系列澳大人的故事,分享師生和校友們在澳大陪伴下揚帆追夢的故事。
曾成功研製出世界最細單壁納米碳管的澳門大學應用物理及材料工程研究院院長湯子康教授,在2016年來到澳大後,帶領團隊從零開始到不斷取得創新突破。這位把大半輩子獻給了實驗室的科學家一直念茲在茲,無日不忘只有一個心願:「竭盡所能做出一些有影響力的研究,再將研究成果應用於社會,為有需要人士帶來福音,白髮回首時讓自己覺得這輩子沒有虛度年華」。
青少年時的夢想
生於上世紀六、七十年代的中國人,都有經歷窮苦而奮發圖強的人生故事。出生於農村的湯子康,小時候能吃上一塊肉,吃到一塊餅乾就已是十分奢侈。但不同階段有不同的人生目標,到了青少年期,他像很多同年代的年輕人一樣,渴望上大學,讀研究生,成為科學家。「長風破浪會有時,直掛雲帆濟滄海。」科學家的夢想就像紥了根的種子一樣,在年輕的湯子康心裏發芽,而這股信念也一直驅動著他努力讀書,從貧窮的農地,走進大學的實驗室,一步一步成為在國際上有影響力的科學家。
1977年國內恢復高考,湯子康意識到機會來臨,1978 年插班上了高中,1979 年參加高考被杭州大學物理系錄取。大學畢業後,他考取了中國科學院長春物理研究所的碩士研究生,畢業後赴日本東北大學繼續深造,並在1992年取得了日本東北大學的理學博士學位。1994年,香港科技大學物理系面向全球招聘教師,湯子康受聘後赴該校開始從事他的納米科學研究。
研發出劃時代革命性材料
2000年,湯子康教授和團隊成功研製出世界最細單壁納米碳管(直徑0.4納米),並發現其獨特的一維超導效應,後被列為2001年度物理學界11項最主要成就之一。這一年,湯教授41歲,做出了被譽為「劃時代的革命性材料」。他小時候埋在心田的一粒種子,經過多年來的灌溉,汲取養分後,開始綻放。
回憶當年如何研發出震驚全球的研究,他坦言,過程中經歷了無數次的失敗和嘗試,最後結果也是從誤打誤撞中引發出來的新方向。「做研究,一定要對自己做的事情非常感興趣,要百分百投入,才挖掘出一些新的東西。」
年輕時做研究的親身經歷,影響了湯教授往後帶領研究團隊的理念——要放膽讓年輕的後輩去自由發揮,「年輕人雖然缺乏經驗,但觀念中也沒有條條框框的限制,可以天馬行空富於想象,敢於探索。而富有經驗的教授可以把學生腦洞大開的想象變得有價值,有經驗的教授跟思維活躍的學生搭配研究,往往能擦出火花,產出創新的成果。」
融合交叉學科的團隊
澳大應用物理及材料工程研究院(以下簡稱研究院)成立於2014年,湯教授在2016年獲聘為首任院長,帶領團隊幾乎從零開始發展。湯教授一直以來對年輕科學家的重視,也落實到他建立團隊的理念。他笑說:「在研究院裏我是年紀最大的了。但我很享受跟年輕人一起,他們青出於藍,都像我當年一樣對研究有滿腔熱誠和抱負。」
研究院匯聚了一支年輕且擁有創新思維的菁英科研團隊,他們來自美國、歐洲、日本、新加坡、內地和台灣、香港等國家和地區的世界知名研究機構。湯教授說:「我們最大的優勢就是非純物理、非純化學、非純材料,我們的團隊裏有物理、化學、材料或計算機領域的專家,可以說是一個融合交叉學科的團隊,而這一優勢正好能互相碰撞出新的火花。」
研究向產業化發展
研究院經過五年的發展,獲得澳門科學技術發展基金、國家自然科學基金、澳大科研基金等資助70多項研究課題。至今已發表SCI論文500餘篇,2016至2020 期間,研究院已經申報受理了30項發明專利。
在研究院的高質量研究成果中,不乏具有市場應用前景的先進技術,並正在通過澳大設於橫琴的首個產學研示範基地——珠海澳大科技研究院對接當地政府和企業資源開展商業化過程,其中包括利用水泥緩釋出納米顆粒複合而成的特種水凝膠,可以作為中間原料製成吸水膨脹劑,在日常生活、農作物保水、沙漠治理等領域有廣泛的應用。
此外,研究院近年在新能源和先進材料研究方面也取得了卓越的成績。湯教授說:「例如我們的鈣鈦礦太陽能電池以及新型電化學電池領域,在世界都處於領先地位。我們其中一個研究團隊在這個領域上發表的一篇文章,單篇就被引用了5,000多次,十分罕見,說明是這個領域的開拓者,這門技術不久也將投入產業化應用。」
對社會有重大意義的研究
作為院長,湯教授這幾年花更大精力去思考研究院的整體發展如何配合澳門特區政府的發展方向,「在澳大這些年,我一直在思索要做一項甚麼樣的研究,是能夠對社會和人類福祉有重大意義,這也是我做研究多年以來的最大心願。」湯教授口中苦苦尋覓的研究項目,他在澳大找到了!
澳大近年積極鼓勵跨學院、跨學科、跨領域的合作,以協同合作的團隊方式創造影響深遠的研究。湯教授本身是納米光電子材料領域的領軍人物,他領導的交叉學科團隊跟世界頂尖生命科學領域專家鄧初夏教授領導的健康科學學院以及中華醫藥研究院合作,把碳納米材料、腫瘤免疫以及生物醫學結合起來進行研究。「腫瘤免疫在生命醫學上是一個非常難的領域,我們也是在偶然的機會下發現碳納米點能夠跟生物蛋白非常有效的結合在一起改變了腫瘤抗原的形態,從而把體內免疫系統對腫瘤的免疫功能喚醒。我們開發的量子生物腫瘤免疫治療技術,在惡性腫瘤的治療上取得了非常好的效果。澳大的跨學科平台和先進的研究設備,為開闢這項新的研究提供充足的條件和養分。」
湯教授說:「現在我最大、也是唯一的心願就是把這研究項目應用到臨床上,能夠為全球數以千萬的腫瘤患者帶來福音。」
由青澀的湯子康到成熟的湯子康教授,數十年來他都堅持同一夢想,用最大的熱情去實現人生的目標,並為自己創造最大的生命價值。現在,小小的碳納米點就像他的夢想種子,他滿腔期望也堅定地相信,這顆種子很快便能夠在澳大校園結出豐碩的果實。
來源:《澳大人》電子版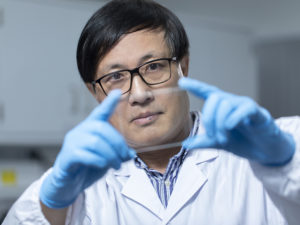 Prof Tang is a leading figure in the field of nano-optoelectronic materials
湯子康教授是納米光電子材料領域的領軍人物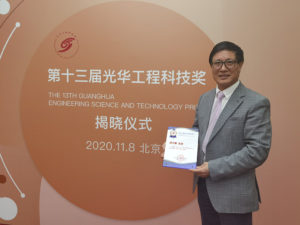 In 2020, Prof Tang receives the Guanghua Engineering Science and Technology Prize, the highest prize in the field of engineering in China.
2020年,湯子康教授獲頒被譽為中國工程界最高獎項的「第13屆光華工程科技獎」
Prof Tang receives the State Science and Technology Prize in 2003
湯子康教授獲2003年度國家科學技術獎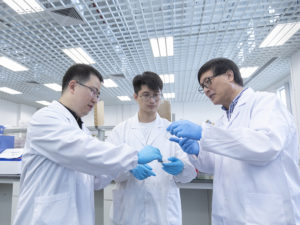 Prof Tang values the input of young people
湯子康教授重視栽培年輕的教授和學生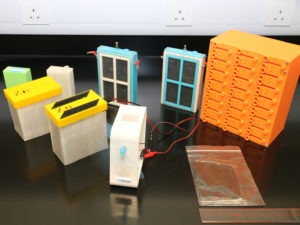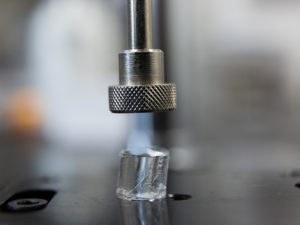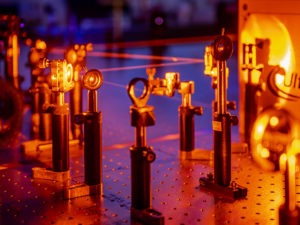 Advanced materials and new energy are key research areas of the IAPME
先進材料和新能源是應用物理及材料工程研究院重點研究項目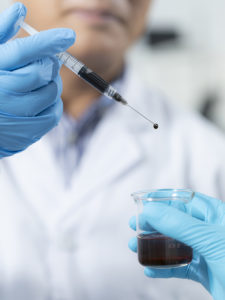 Carbon nanodots are the latest research focus of Prof Tang's interdisciplinary team
碳納米點是湯子康和澳大跨學科團隊的最新研究項目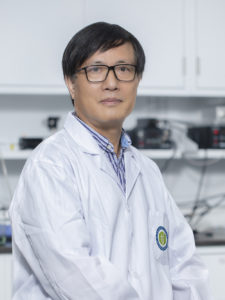 Benefiting humanity has been Prof Tang's guiding principle in his research
湯子康教授始終堅持以研究造福人類