Studying geological hazards
Prof Shen Ping, who has joined UM as an Assistant Professor in the Department of Civil and Environmental and Engineering of FST. He is also one of the research members of State Key Laboratory of Internet of Things for Smart City (SKL-IoTSC) and the Centre for Regional Oceans. For a densely populated city like Macau which has continue its development on reclamation and infrastructure to meet the growth of population, every single disaster such as typhoon, geological disaster, seawater intrusion, rainfall, landslides, storm surges and mudslides might cause major casualties and public safety issues, and could also affect urban economic development and sustainable development with far-reaching impacts. Prof Shen's research interest are related to coastal city disaster analysis, hazard monitoring and mitigation, multi-hazard simulation caused by rainfall, and risk assessment and management, which are in line with the situation in Macau.
Alleviate the damage from storm surge and promote the development of the Greater Bay Area
In order to get closer to the society of Macau and understand the problem of seawater intrusion during the storm surge, Prof Shen visited Macau's inner harbor and discussed with government departments several times. Prof Shen said that during the onsite visit, the level of the sea's surface in Macau is normal. However, if the rise in sea level occurs during tropical cyclones, there could be an extreme situation like the Typhoon Hato in 2017. Prof Shen wishes his research can offer more scientific data for local government to make better and faster decisions. In addition, Prof Shen also participated into the national key research and development plan related to the integrated application of intelligent operation and maintenance technology for the Hong Kong-Zhuhai-Macao Bridge. He wishes to contribute more to the intelligent development and maintenance of the Hong Kong-Zhuhai-Macao Bridge and promote the development of infrastructure and regional marine engineering within the Greater Bay Area. .
Personal experience sharing
When discussing about the reasons of teaching at UM, Prof Shen says, 'The ranking of UM has risen rapidly in recent years, some international scholars and Professors also want to join this university.' When recruiting PhD students in 2019, Prof Shen said he received many applications from mainland students and some of them are outstanding. In regards of his feeling of teaching in UM, 'I can feel the academic freedom in here. Except for the fruitful resources, colleagues in here also provide great support.' Prof Shen started studying Ph.D. degree right after completing his undergraduate degree. He encourages his students and says, 'whether you are seeking employment or continuing your studies in the future, it is important to create a life plan. Try your best to increase GPA during the first and two years of bachelor, so that you would be able to choose your favor path and create more possibilities.'
研究沿海城市災害的學者
剛剛加盟澳大的申平教授是科技學院土木及環境工程系的助理教授,同時也是智慧城市物聯網國家重點實驗室及海洋區域研究中心的研究成員之一。像澳門人口如此密集的城市,為滿足人口的不斷增長,過去一直以填海和基礎設施發展為主。因此一旦發生破壞性災害如地質災害、海水入侵、降雨、滑波、風暴潮及泥石流等,將造成重大傷亡及公共安全問題,也會阻礙城市經濟發展及可持續發展,影響深遠。申教授的研究方向是有關沿海城市災害分析、危害監測與緩解、降雨引起的多災種模擬、風險評估與管理,正好配合澳門目前面臨的狀況。
緩解本地受風暴潮的危害及推動大灣區建設
為了更貼近澳門社會及了解澳門風暴潮時海水倒灌問題,申教授曾多次親身前往澳門內港低窪實地考察及與政府部門討論,申教授表示實地考察時澳門在沒有風暴潮的水位是處於正常狀況,但若在潮漲時發生風災,則可能會出現像2017年天鴿風災的極端情況,申教授期望自己的研究可幫助地方政府做出更多資訊性決策。其次,申教授也參與了國家重點研發計劃有關港珠澳大橋智能化運維技術集成應用,期望為港珠澳大橋智能化運維出力,積極推動粵港澳大灣區基礎設施和區域海洋工程發展。
個人經驗分享
談及當初選擇在澳大就職的原因,申教授表示:「澳大的排名近年急速上升,國際學者及教授也慕名而來。2019學年招生土木工程的博士生時,我們也收到很多內地一流學生的申請,也有很多優秀學生主動聯繫我。」「在這裡,我感受到澳大的學術自由,除了充足的資源,身邊的同事也給予很大的支持。」完成本科後直接升讀博士的申教授寄語同學們,無論將來是就業還是繼續升學,都應盡早規劃人生,在大學一二年級時就要努力提高成績平均點數(GPA),這樣才令自己有更多選擇權,為人生創造更多可能性。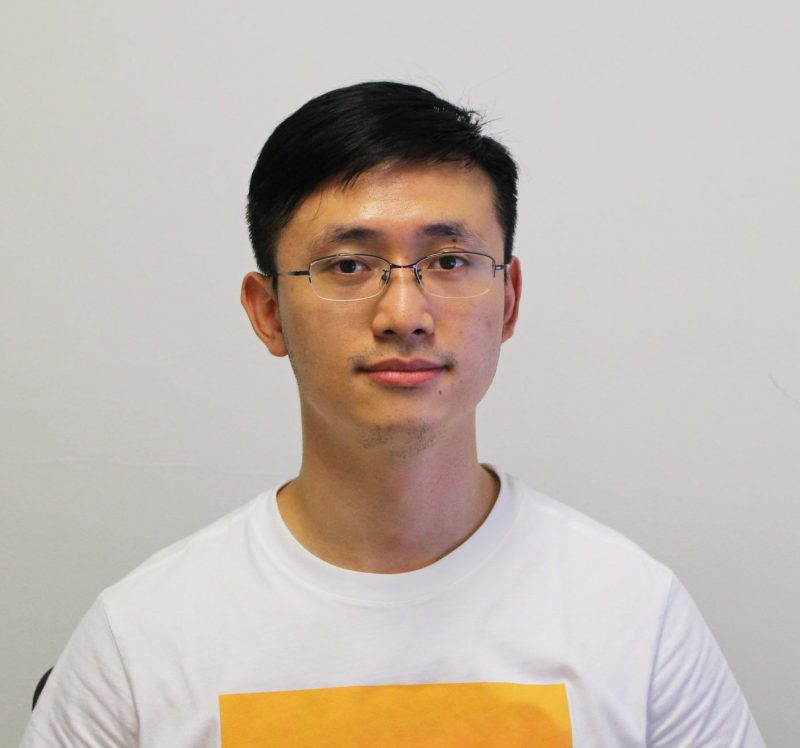 Professor Shen Ping: A geological hazards scholar
申平教授是研究沿海城市災害的學者