Two University of Macau (UM) professors have been elected fellows of prestigious international societies. Prof Xu Qingsong in the Department of Electromechanical Engineering of the Faculty of Science and Technology (FST) has been elected a fellow of the American Society of Mechanical Engineers (ASME), and Prof Zhou Yicong in the Department of Computer and Information Science of FST has been elected a fellow of the Society of Photographic Instrumentation Engineers (SPIE). Both are the first scholars from Macao to receive their respective titles.
Prof Xu has more than ten years of experience in teaching and research. He has served on the editorial boards of several top international journals and has won the Macao Science and Technology Award and the best paper award at international conferences for many times. He developed the first intelligent disinfection robot in Macao, which has been put into use in local hospitals and government buildings during the COVID-19 pandemic. He has been approached by companies for the purpose of commercialising his patented research results, which are expected to promote the development of service-robot-related industries in the Guangdong-Hong Kong-Macao Greater Bay Area and the diversification of Macao's economy.
Prof Zhou has been studying artificial intelligence, machine learning, image processing and multimedia security for many years. He has served on the editorial boards of many top international journals, and has been named among the top 2 per cent of the world's leading scientists. Being selected as a SPIE fellow shows international recognition of his contributions in the fields of multimedia information security and image processing and understanding.
The ASME is one of the most authoritative and influential academic organisations in the world. It focuses on mechanical engineering and related technology, and has more than 64,000 members in 160 countries. The ASME fellowship is the highest honour bestowed on ASME members and recognises scholars who have made significant achievements and outstanding contributions to the field of mechanical engineering. The selection process is extremely rigorous, with no more than one in a thousand members selected for their outstanding performance and years of relevant work experience by the society's experts. The number of ASME fellows currently stands at just over 3,300 worldwide.
The SPIE is an international professional organisation renowned for its research in the fields of optics, photonics and electronics, with over 17,000 members worldwide. Each year, the SPIE selects a small number of outstanding optical scientists from around the world to be its fellows. The selection process is rigorous, with candidates nominated and selected by a number of senior academics who have made outstanding contributions to the fields of optics, optoelectronics, and imaging.
澳門大學科技學院機電工程系教授徐青松和電腦及資訊科學系教授周怡聰分別獲選為"美國機械工程師協會會士"(ASME Fellow)和"國際光學工程學會會士"(SPIE Fellow),雙雙成為獲得有關殊榮的首位澳門學者。
經過10餘年研發積累,徐青松先後擔任多份著名國際期刊的編委,並多次獲得澳門科學技術獎勵及國際會議最佳論文獎。他自主研發的澳門首台智能消毒機器人在疫情期間投入到澳門醫院及政府大樓使用,造福社群,成果專利獲得多家企業轉讓需求,對於推動粵港澳大灣區服務機器人相關産業發展以及澳門經濟適度多元化發展有著積極貢獻。
周怡聰多年來主力研究人工智能、機器學習、圖像處理和多媒體安全,曾擔任多份著名國際期刊的編委,更曾獲選"全球前2% 頂尖科學家",是相關領域的知名學者。是次他獲選為SPIE Fellow,表彰了他在多媒體訊息安全、圖像處理與理解等研究的貢獻。
美國機械工程師協會是全球最具權威和影響力的學術組織之一,主要發展機械工程及其相關領域的科學技術,目前在全球各地160個國家擁有超過六萬四千多名會員。ASME會士是 ASME授予成員的最高榮譽,旨在嘉許在全球機械工程領域獲重要成就及突出貢獻的學者。評選過程極為嚴謹,候選人須具備傑出表現及多年相關工作經驗,並經學會專家嚴格評選,當選人數不會超過會員總人數的千分之一。全球目前ASME 會士人數僅為3,300多人。
國際光電工程學會是一個國際專業組織,以致力於光學、光子學和電子學領域的研究而聞名的專業學會,目前在全球各地擁有超過一萬七千多名會員。國際光學工程學每年會在全球各國遴選出少量傑出的光學科學家作為其會士。其遴選程序非常嚴格,候選人需經過多名資深學者的提名和嚴格選拔,並在光學、光電子、圖像等領域作出突出的貢獻。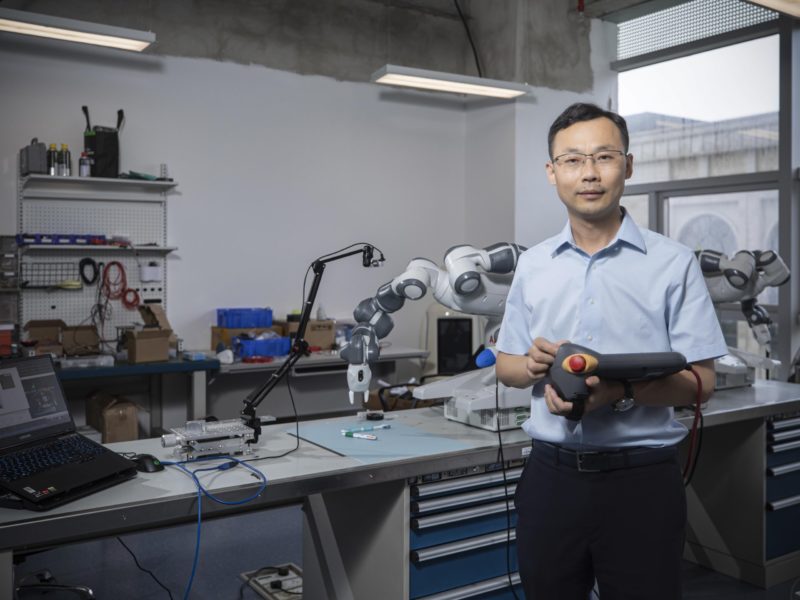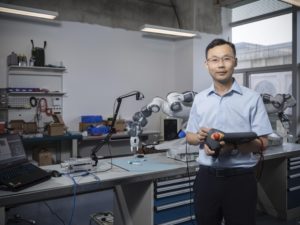 Prof. Xu Qingsong 徐青松教授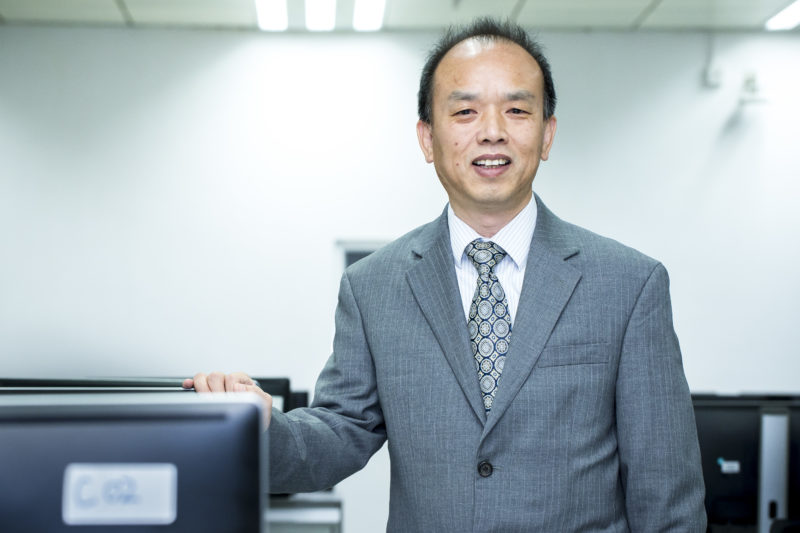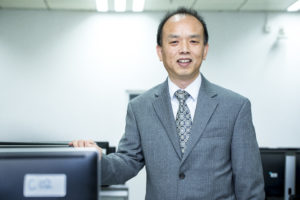 Prof. Zhou Yicong 周怡聰教授