To raise the awareness of online security among internet users, researchers from the University of Macau (UM) and a technical research team of Alibaba Security have jointly developed Fake Pictures Crusher, an image tampering detection technology, and has made it available to the public. It is expected that this technology will help to promote the development of innovative technology and provide solutions for relevant social problems. The techniques involved will be presented at the IEEE/CVF Computer Vision and Pattern Recognition Conference (CVPR), a top conference in the field of artificial intelligence with an acceptance rate of about 5 per cent.
Technology has made image tampering a breeze and fake electronic documents indistinguishable from the real ones. According to Zhou Jiantao, associate professor in the State Key Laboratory of the Internet of Things for Smart City and interim head of the Centre for Artificial Intelligence and Robotics of UM, internet users often encounter people using fake images, and it is difficult for ordinary people to distinguish whether the images are real or fake. Although the technology is not yet 100% accurate, he expresses hope that making this technology available to the public will help promote the development of innovative technology and provide solutions for relevant social problems, adding that this is the value of this research study. By opening up some of the detection techniques, he also hopes to attract fellow researchers to participate in image tampering detection research.
At present, most academic studies on image tampering detection focus on natural image tampering detection rather than non-natural images. However, the fake images that pose a risk of loss are usually documents such as qualification certificates and electronic documents. The accuracy of existing tampering detection methods is significantly reduced when directly applied to these new types of images. For this reason, researchers from Alibaba Security and UM have been conducting research into the identification of tampering traces on non-natural images.
To view the full-version of the study, please visit http://surl.li/cedlq.
Those who would like to use the Fake Pictures Crusher, please visit: http://antifake.s.alibaba.com/#/
為了提升網民的網路安全意識,澳門大學與阿里巴巴媒體安全技術研究團隊的研究人員開放圖像篡改檢測技術"假圖粉碎機"讓大眾體驗,從而推動創新的技術發展,助力解決有關社會問題。相關技術將發表於人工智能領域的頂級會議——計算機視覺與模式識別會議(CVPR)並作口頭報告,接受率約5%。
現時的科技令圖像篡改變得輕而易舉、電子文件真偽難辨。澳門大學智慧城市物聯網國家重點實驗室副教授、人工智能與機器人研究中心代主任周建濤表示,現在網路生活中經常碰到有一些人使用假圖,一般人難以辨別圖片是真是假,雖然現在識別技術還做不到百分百準確識別,但如果我們通過開放這項技術的體驗能給大家多提供一點資訊參考,推動創新的技術發展,為解決社會問題提供一些助力,就是這項科學研究的價值所在。他還希望透過開放部分檢測技術,吸引同行者投身圖像篡改檢測研究。
當前,國內外學術界對圖像篡改檢測的研究集中在自然圖像篡改檢測,而不是非自然圖像,但日常帶來風險損失的假圖通常是資質證書、電子證件等,現有的篡改檢測方法直接應用到這些新類型圖像時,準確性能大幅下降。因此,澳門大學和阿里安全的研究者對電子證照類等非自然圖像的篡改痕跡識別展開研究,並成功研發"假圖粉碎機"。
"假圖粉碎機"的技術原理是通過AI識別圖像被篡改的區域,並以熱力圖的形式呈現識別檢測結果,熱力值越高則表示該區域經過篡改的可能性越高。目前"假圖粉碎機"包含的篡改檢測技術並非百分百準確,因為相關的底層演算法目前仍處於實驗研究階段,雖然在自然圖像、資質證件類圖像上的性能表現較佳,但在手機截屏、軟體生成類等純數位生成圖像上的性能還有待改進。有關研究全文可瀏覽:http://surl.li/cedlq。
阿里安全高級安全專家渡明表示,電子圖片種類很多,不同種類的圖片需要的識別演算法不同,就算縮小範圍到證照類的假圖,但因造假種類繁多,造假手段還在不斷升級,需要業界同行關注該領域,促進對抗造假的圖像篡改識別技術的發展,同時推進技術識別覆蓋更多圖片類型。
"假圖粉碎機"緣自阿里巴巴舉辦的"安全AI挑戰者賽(第五期)",當時周建濤帶領澳大智慧城市物聯網國家重點實驗室的博士生吳海威和孫巍巍,以及澳大社會科學學院的碩士生熊子儀參賽。憑藉出眾的實力,團隊獲阿里巴巴邀請參與其創新研究計劃專案。此專案成功促進「產學研」的融合,為院校及互聯網企業的合作提供更多經驗及參考;有助澳大建立實用高效的AI演算法,在高難度的真實環境中提升技術,培養有實戰經驗的優秀人才。
有興趣人士可到以下網頁試用"假圖粉碎機":http://antifake.s.alibaba.com/#/。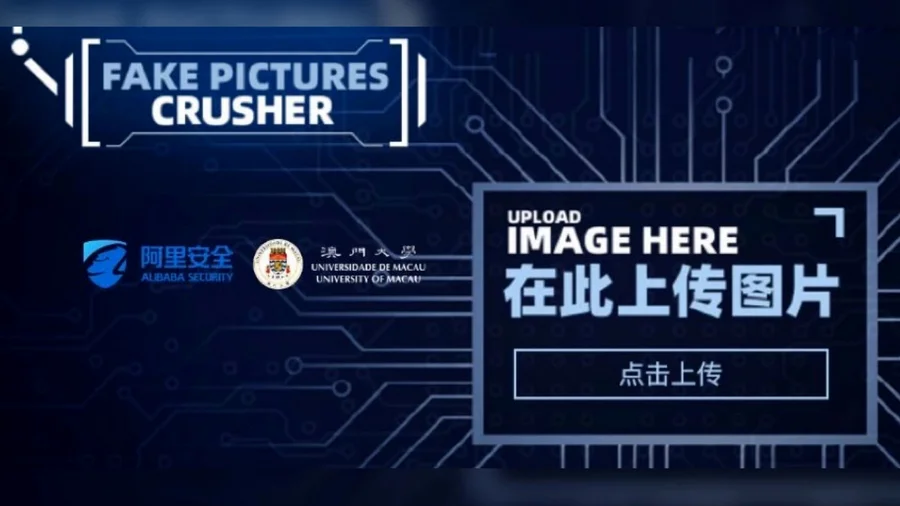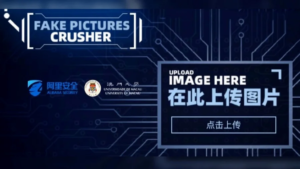 澳大與阿里合作成功開發"假圖粉碎機" 
The Fake Pictures Crusher jointly developed by UM and Alibaba is now available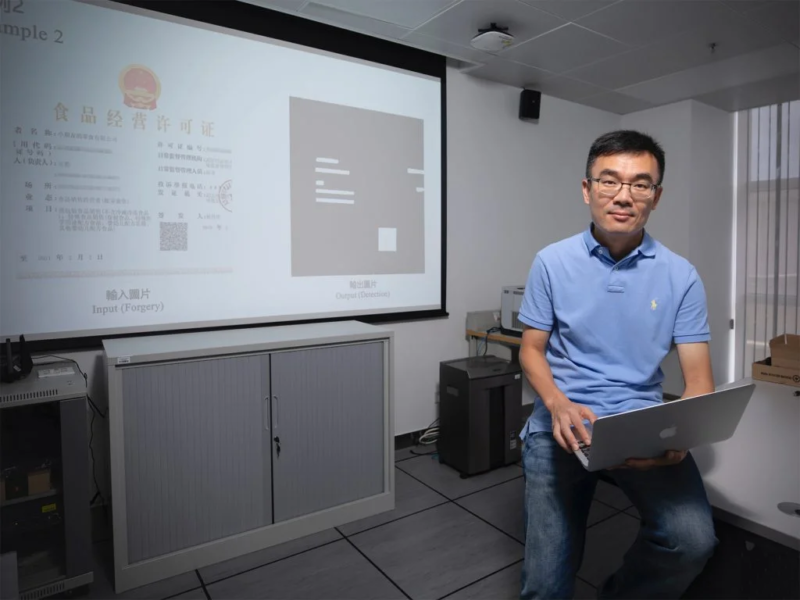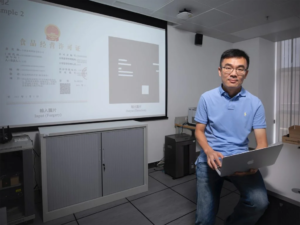 周建濤 Zhou Jiantao