The Faculty of Science and Technology (FST) of the University of Macau (UM) and the Faculty of Engineering of the Chinese University of Hong Kong (CUHK) recently jointly held the 2022/2023 International Collegiate Programming Contest (Asia Hong Kong Regional). The event attracted nearly 400 students and professors from more than 120 well-known universities, who joined the competition either online or in-person to compete with each with programming skills.
This competition is known as one of the world's most influential undergraduate programming competition. Participants were came from different well-known universities, including Peking University, Tsinghua University, Shanghai Jiaotong University, Beihang University, Sun Yat-sen University, Southern University of Science and Technology, CUHK, Hong Kong University of Science and Technology, and UM. UM has 3 teams from the Department of Computer and Information Science. In addition, to promote computer programming among secondary school students, UM invited 8 teams from secondary schools in Macao to experience the contest, including Pui Ching Middle School (Macau), The Workers' Children High School, Hou Kong Middle School and Choi Nong Chi Tai School.
In the competition, each team was composed of up to three students, who had to solve 12 practical problems requiring the knowledge and skills of mathematical analysis, data structure, algorithm design and code writing within five hours. After solving a problem, the team would submit the answer to an online evaluation system. The team which solved the most problems in the shortest cumulative time would win the championship and would be qualified to enter the world finals. A team from Shanghai Jiaotong University won the championship, and teams from Xi'an Jiaotong University and Tsinghua University won the second prize and the third prize, respectively.
Since 1970, the International Collegiate Programming Contest has served as a platform for programming competitions. The contest not only tests students' ability to write programmes as well as analyse and solve problems, but also focuses on cultivating students' creativity, logical thinking skills, team spirit, and ability to withstand pressure. As of today, over 50,000 students from more than 3,000 universities around the world have joined the contest and it has become one of the most well-known college programming competition in the world.
為培養具國際視野及競爭力的編程技術與人工智能專才,香港中文大學聯同澳門大學科技學院合辦"2022-2023年國際大學生程序設計競賽(亞洲區域賽香港站)",匯聚國內外超過120支隊伍近400名師生參賽,線上線下交流和切磋編程技術。
是次賽事被譽為全球最具影響力的大學生程序設計競賽之一。今屆參賽隊伍包括北京大學、清華大學、上海交通大學、北京航空航天大學、中山大學、南方科技大學、澳門大學、香港中文大學、香港科技大學、香港大學等,澳門大學本次派出三隊由電腦及資訊科學系學生組成的隊伍。為推動計算機程序設計的普及,澳門大學作為協辦方更特別邀請了數間本地中學參賽包括澳門培正中學、勞校中學、菜農子弟學校和濠江中學共8支隊伍。
每支參賽隊伍由最多3名大學生組成,需在5個小時內解決12道實際編程問題。參賽者需要通力合作、爭分奪秒,對問題進行數學分析、數據結構及算法設計與代碼編寫。每解決一道試題後提交給在線評判系統實時判斷正確性,能夠在最短的累計時間,提交次數最少、解決問題最多的隊伍即可獲冠,並獲得資格進入世界總決賽角逐世界冠軍。經過一番激烈的競逐,冠軍由上海交通大學奪得、亞軍及季軍則由西安交通大學及清華大學奪得。
國際大學生程序設計競賽自1970年開始作為程序設計比拼的舞台,不僅考驗學生編寫程序、分析和解決問題的能力,更著重培養學生創新能力、邏輯思維、團隊精神和抗壓能力。創辦至今共吸引全球超過3,000間大學及5萬名學生參加,現已成為全球最知名的大學生程序設計比賽。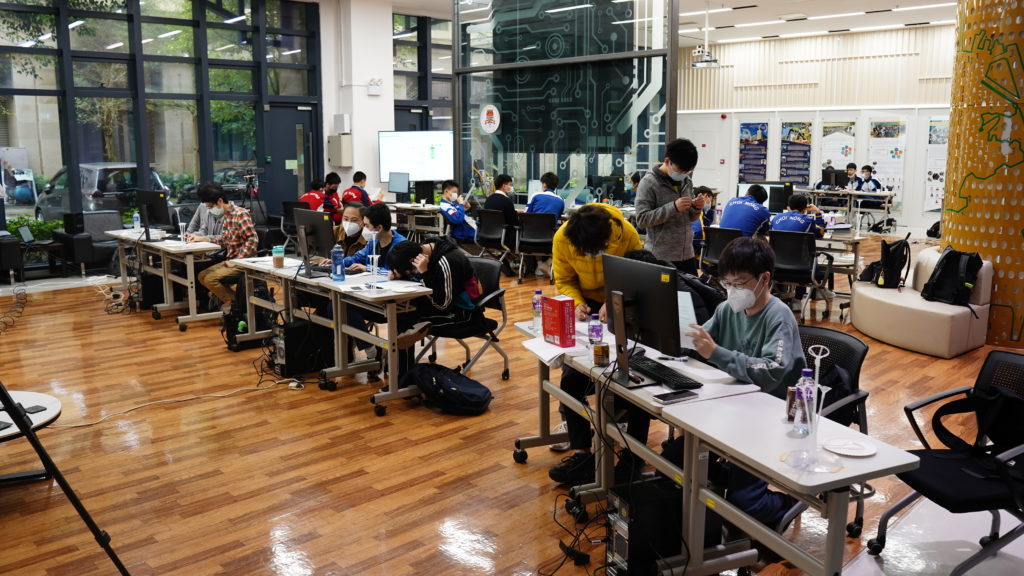 在澳門參賽的團隊 Teams at Macau side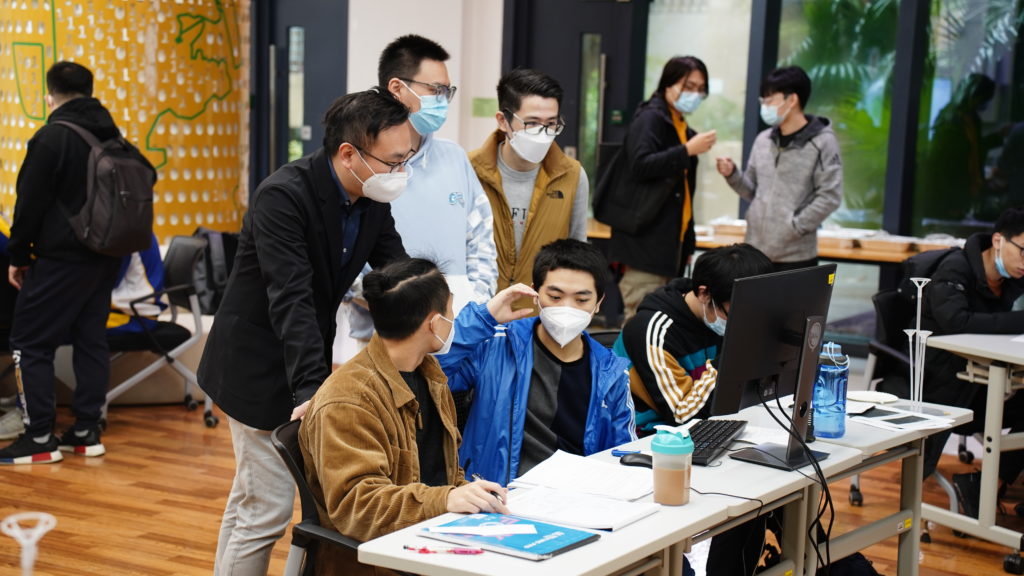 各團隊比賽現況  Each team participated into the contest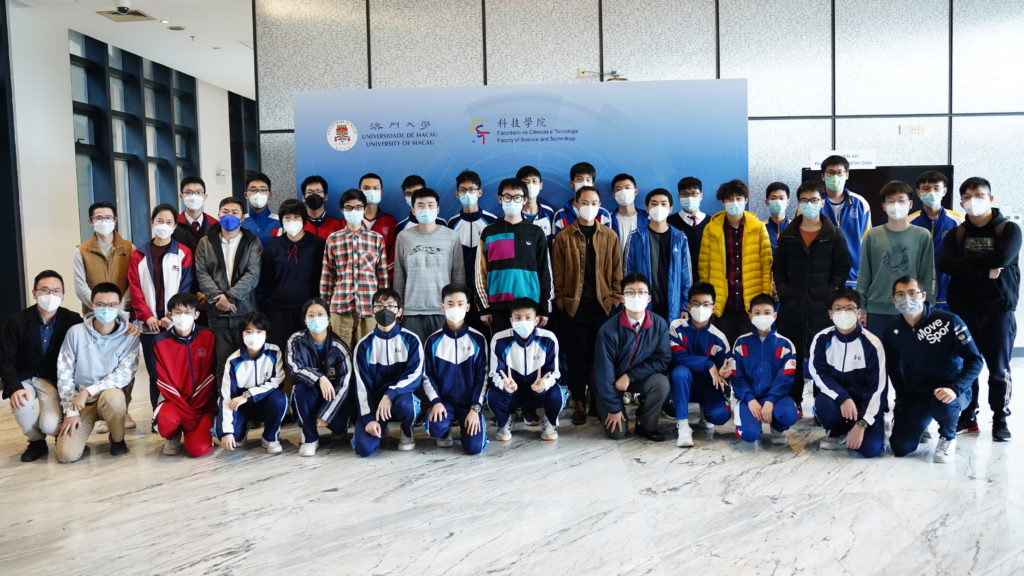 合影 Group Photo