Principal Investigator: Chengzhong Xu, University of Macau

Funded by Key Program on Smart City, Ministry of Science and Technology under grant 2019YFB2102100, China

Period: Dec 2019 to Nov 2022
Small and medium-sized cities accounts for more than 90% of the total number of cities in China. They are the main battlefields of novel urbanization and smart city construction. S&M cities generally have problems such as backward information infrastructure, large differences in service demand, and low resources for IT infrastructure, which limit the deployment and application of traditional smart city systems and technologies. Their smart city construction faces challenging problems: (1) sparsity and bias of perceived data, (2) diverse and complex cognitive scenarios, (3) and limited and inefficient system resources. To copy with the problems, this project systematically studies the whole process of smart city technologies from data perception, knowledge fusion, dynamic cognition, to computing. It is expected to form a set of theoretical methods and technical tools, and build up an open city brain platform of high performance, low energy consumption, and low management cost. The systems and tools will be demonstrated in a number of S&M cities.
Please refer to http://cloud.siat.ac.cn/citybrain for more information about the project.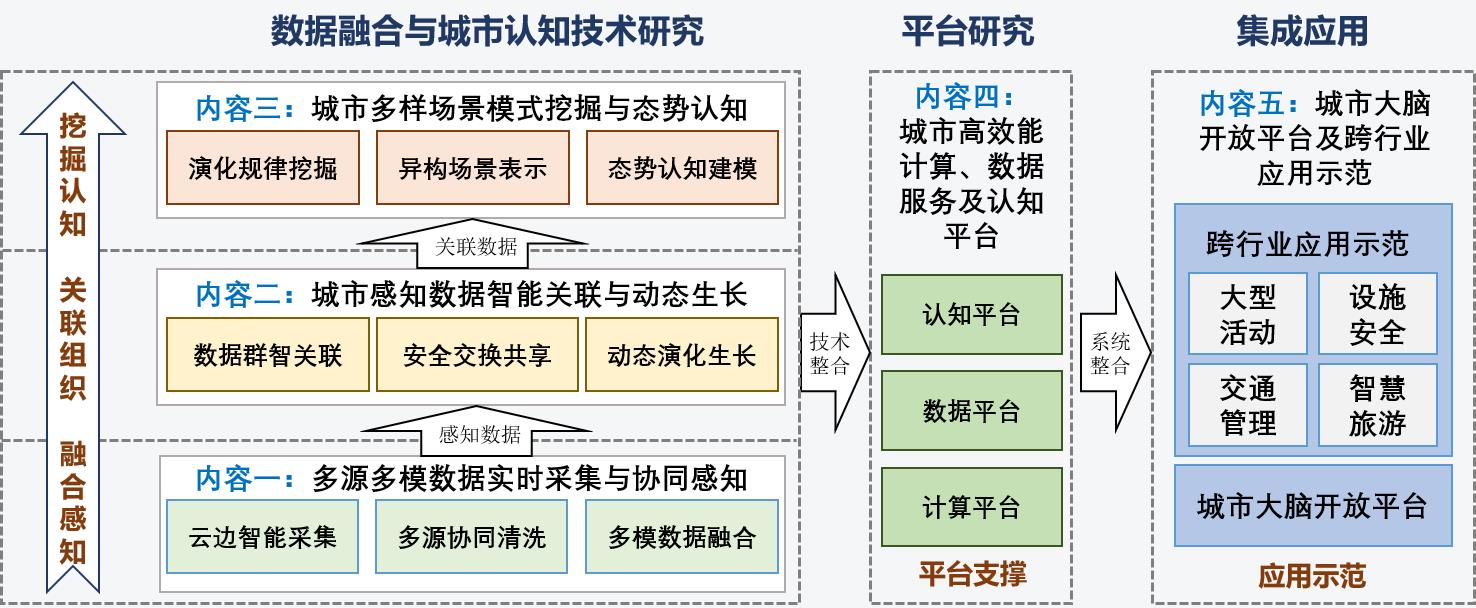 Cooperation Partners:
阿裡雲

澳門大學

北京航空航太大學

華南理工大學

中科院深圳先進技術研究院

浙江之江實驗室

杭州電子大學

高德地圖

中國城市規劃設計研究院

中景恒基